Add to Recipe Book
Hello everyone!
Get ready to be amazed by the deliciousness of these "mercimekli kofte"s. Red lentil balls are the perfect meal to be fast and classy on your tables. Either eat these as an appetizer, or a full meal, you will love love love!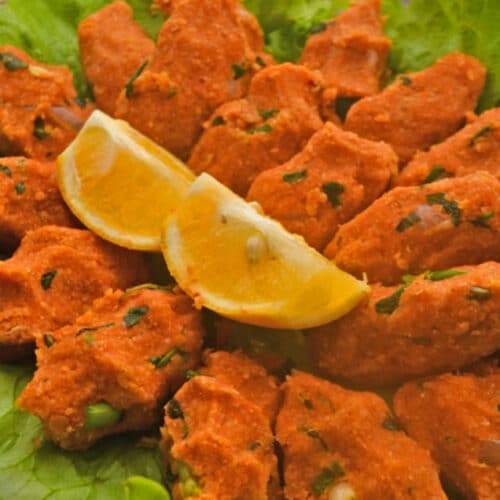 Red Lentil Balls
Try this delicious traditional turkish food recipe red lentil balls.
Ingredients
2

cups

red lentils

4-5

cups

of water

1

cup

fine bulgur

3

medium onions, finely chopped

5

tbsp.

olive oil

1

tbsp.

pepper paste

1

tbsp.

tomato paste

1/2

cup

green onions, (finely chopped)

1/2

cup

parsley, (finely chopped)

Juice of 1 fresh lemon

Salt

Black pepper

Red pepper

Cumin

Dried mint

Dried Basil
Instructions
Wash and place your 2 cups of red lentils in a small saucepan. Add 4-5 cups of water (the water should exceed the red lentils height about three fingers) and then bring it to a boil. Take it off from the heat when all the water drawn and add your 1 cup of fine bulgur. Stir lentils and bulgur very well, put a lid on your saucepan and let the mixture rest for about 20 minutes.

While resting your mixture, warm your 5 tbsp. of olive oil in a pan, add your finely chopped onions and stir frequently until the onions get soft. Add your 1 tbsp. pepper paste and 1 tbsp. tomato paste to your pan and keep frequently stirring for about 5 minutes. Add your seasoning (salt, black pepper, red pepper, cumin, dried mint, dried basil) according to you palate and take it off from the heat. Let it cool for about 15 minutes.

Bring all the mixtures together in a big bowl and knead them with your hands (like kneading a dough) for about 10 minutes. Finally add your limon juice, green onions and parsley to your mixture and knead 3-5 more minutes.

Take wallnut size of pieces from your red lentil balls and squeeze them in your and to make your serving plate.
Your red lentil balls (mercimekli kofte) are ready! You can serve these with lettuce pieces.
Enjoy!