Add to Recipe Book
Hello Everyone!
Here I'm with you again with another pilaf recipe. In time you will see that we will have a various pilaf recipes with various ingredients. I don't think I should say that how much delicious this recipe will become if you already tried bulgur pilaf and rice pilaf. Just try  my orzo pilaf it and you will love love love!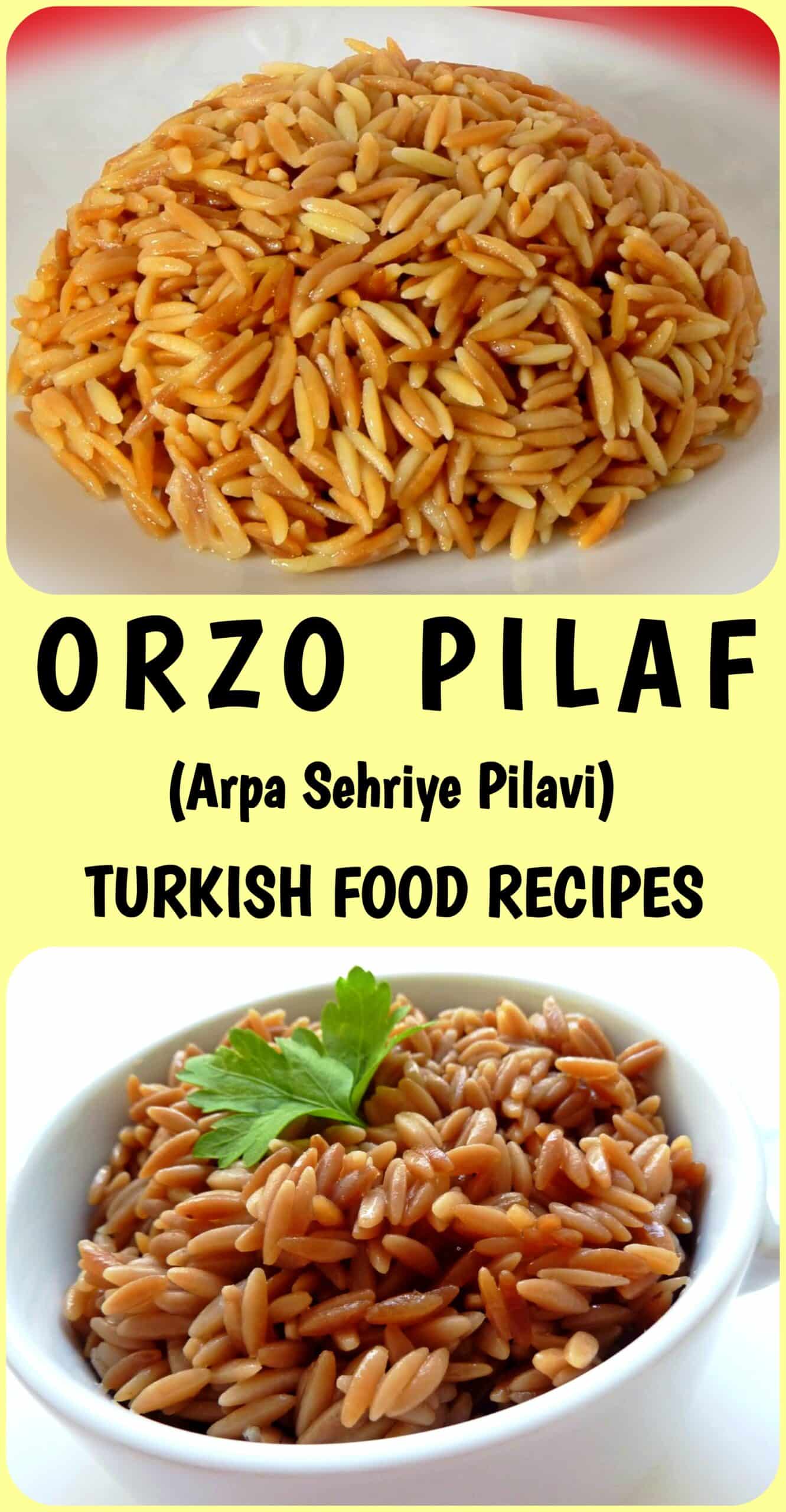 ORZO PILAF
Try this delicious traditional turkish food recipe orzo pilaf
Ingredients
2

cup

orzo

4

cup

hot water

1

chicken bouillon cube

2

tbsp.

olive oil

3

tbsp.

butter

2

sugar cube

Salt
Instructions
Heat your 2 tbsp. olive oil and 3 tbsp. butter in your dutch oven or in a medium pot.

Add your 2 cup orzo and sauté for about 4-5 minutes until orzo changes its colour.

Dissolve your 1 chicken bouillon cube and 2 sugar cubes in your 4 cup hot water.

Add your hot water to the pot. The trick in here is the water should be approximately 2 fingers higher than the orzo. If you will watch for it, your pilaf won't be raw or mushy. The bouillon has some salt in it but if you need more salt to your palate, add in this point.

Stir 2 or 3 turns, cover a lid to your pot and cook your pilaf at medium heat until the water evaporates.

Turn the heat off, place a napkin on your pot, cover the lid and rest your pilaf for 20 minutes.
Your orzo pilaf could look mushy when it's cooked but don't worry, it will be al dente when it's cooled.
Orzo Pilaf is a very good side dish which can be served with almost any meal especially with red meat dishes.
Enjoy!