Add to Recipe Book
Hello Everyone!
Are you ready to make some "Turkish Meze" (appetizers)? It may have been called "Circassian Chicken" but it is a really famous cold appetizer in Turkey and it's absolutely delicious. Just try circassian chicken and you will love love love!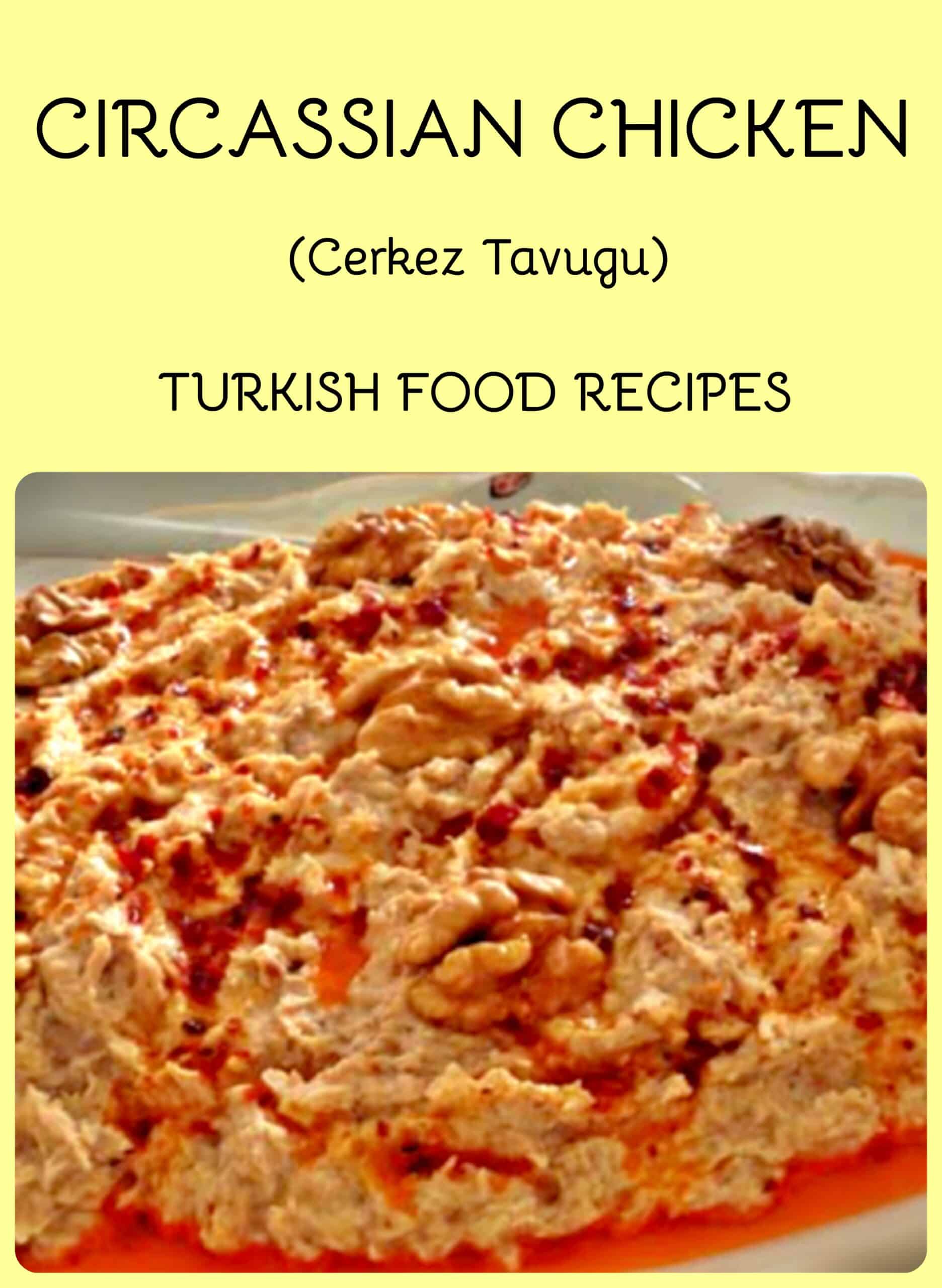 CIRCASSIAN CHıCKEN
Try this delicious turkish food recipe circassian chicken
Ingredients
2

chicken breast

1

cup

chicken broth, cold

5

slices

bread crumbs

3

cloves

garlic, grated

1

cup

walnut, crushed

Salt

Black pepper

Ground red pepper

1/2

tsp.

ground cumin

6

tbsp.

olive oil

Red pepper flakes
Instructions
Boil your 2 chicken breasts with 2 cups of water until cooked. Take it from the water and let it cool down.

Normally you should peel your cold chickens string by string but you may as well use your food processor to chop the chickens.

Take your 1 cup chicken broth, 5 slices of bread crumbs and 3 cloves of grated garlic in a small saucepan and cook until it thickens. Add your 1 cup crushed walnut to the mixture, stir and take it from the heat. Let your mixture also cool down.

Take your chopped chicken and mixture in a bowl. Add your salt, black pepper, ground red pepper, 1/2 tsp. ground cumin and stir very well until fully combined.

Make your oil sauce before serving. Heat your 6 tbsp. olive oil in a pan, add your red pepper flakes and stir about 1 minute. Pour your oil mixture on your plated circassian chicken.
Enjoy!